Norfolk VA Locksmith
"Johnny The Locksmith" call now (757) 785-5055, for 15 minutes response and 24/7 locksmith Norfolk, VA service, we are proudly serving our customers in the Norfolk, VA Area.
Why choosing us as your residential locksmith, commercial locksmith or automotive locksmith?
Because we provide high quality service.
Because we have years of excellent reputation.
Because we are trusted and well-known company.
Make your better choice now (757) 785-5055.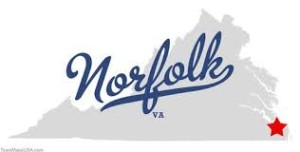 Residential Locksmith Services
Norfolk, VA Residential locksmith services when needed will be a very common reason for customers to call their locksmith expert (if you have one). Therefore, when locked out of your home you will need the help of an expert locksmith to regain entry call us (757) 785-5055.
Its doesn't matter if you have locked your keys inside your house, or lost your home keys, our expert locksmith will get you back inside fast, and for a better safety precautions in such a case of lost or  stolen keys you must have to rekey or completely replaced your locks.
If you just need to get access into your home and have a key inside, then you need just to do rekey for your lock and have the locksmith expert to reset the mechanism inside your lock. Take in consideration that if you have lost your keys it will be a good idea to change your locks for maximum security.
Commercial Locksmith Services – Norfolk, VA
We offer in Nurfolk, VA Area – Commercial locksmith services to all businesses whatever is a big or small. "Johnny the locksmith" if your business needs a special locksmith service, we are able to provide it. We can strengthen the security of your business just ask our expert tech. Businesses are faced with high potential of been at risk of theft due to both high employee turnover rates and break-ins  (depending on your business).
When old employee took the keys and did not give them back, you must replace the locks so you will keep your business safe for years. There a well known primary locksmith services, which business owners frequently ask from a locksmith, are rekeying locks, we offerinstallation of security systems, repairing or changing  locks and  at affordable rates.
Automotive Locksmith Services In Norfolk, VA 
If you find yourself locked out of your car , you do not have to worry about . We have a team of technicians who are ready to help you regain access to your car and in a short time . If your key is smart key , we have the professional tools and appropriate decoding machines , which can help identify the unique code for your vehicle and duplicate key for you . If you have an older car and car dealers are no longer subject replacement key for your vehicle type . We will provide you quickly with the key you need . For more information or if you have any questions ( 757 ) 785-5055 We are located just 15 minutes from you .